The Legend of Buc Buccaneer
Written by Dan Bodenstein. Illustrations by Ron Robrahn. Story by Dan Bodenstein and Ron Robrahn.
Who is Buc Buccaneer? The Legend of Buc Buccaneer is a swashbuckling pirate adventure for children ages 8-12. It follows the adventure of a orphaned rooster named Buc who learns more about past than he bargained for. His new found knowledge takes him from a rooster the the level of pirate adventurer. Entrusted with a mission to locate pieces of a map, Buc sets out to find the truth about his past, and to his future. The Legend of Buc Buccaneer is a fun-filled action adventure that follows his tale from Port Royal, to Tortuga, and parts unknown. Sailing through the Caribbean, Buc and the crew of the Fowl Stench battle corruption, greed, and the wrath of the sea in order to find the truth. Follow the progress on Facebook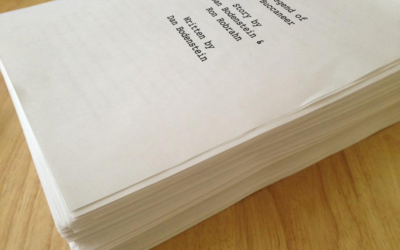 We recently finished the writing portion of our story, The Legend of Buc Buccaneer. It has taken over 4 years to complete this part of  our journey. Pre-readers have given the story high praise and were surprised, and entertained at the characters and twists...
read more